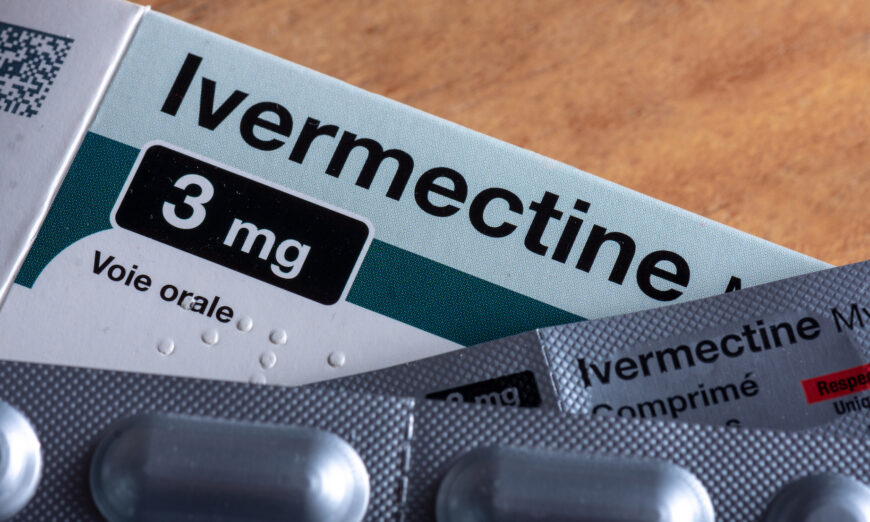 "L'ivermectina è sicura ed efficace: le prove"
Decenni di utilizzo con quasi quattro miliardi di dosi per l'uomo hanno preceduto il recente utilizzo con pazienti COVID. Dal capitolo "L' 

ivermectina

manda il COVID al blocco", del libro The Defeat Of COVID.
Articolo condiviso da Robert W. Malone e pubblicato su Epoch Times,  scritto dalla Dott.ssa Colleen Huber, naturopata nonchè autrice di numerose pubblicazioni. Traduzione a cura di Rossella Fidanza.
---
L'ivermectina figura nell'elenco dei farmaci essenziali dell'Organizzazione Mondiale della Sanità (OMS) ed è approvata dalla Food and Drug Administration (FDA) statunitense. Questo farmaco antiparassitario, ben tollerato ma potente, è stato prescritto miliardi di volte nei suoi 36 anni di storia contro un'ampia gamma di parassiti. È un farmaco della famiglia dell'avermectina, così chiamata perché questi composti sono prodotti dall'organismo del suolo Streptomyces avermitilis. È stato studiato e utilizzato anche contro un'ampia gamma di virus, soprattutto nell'ultimo decennio, ed è stato dimostrato un potente effetto antivirale contro l'influenza A e oltre una dozzina di altri virus testati. [309]