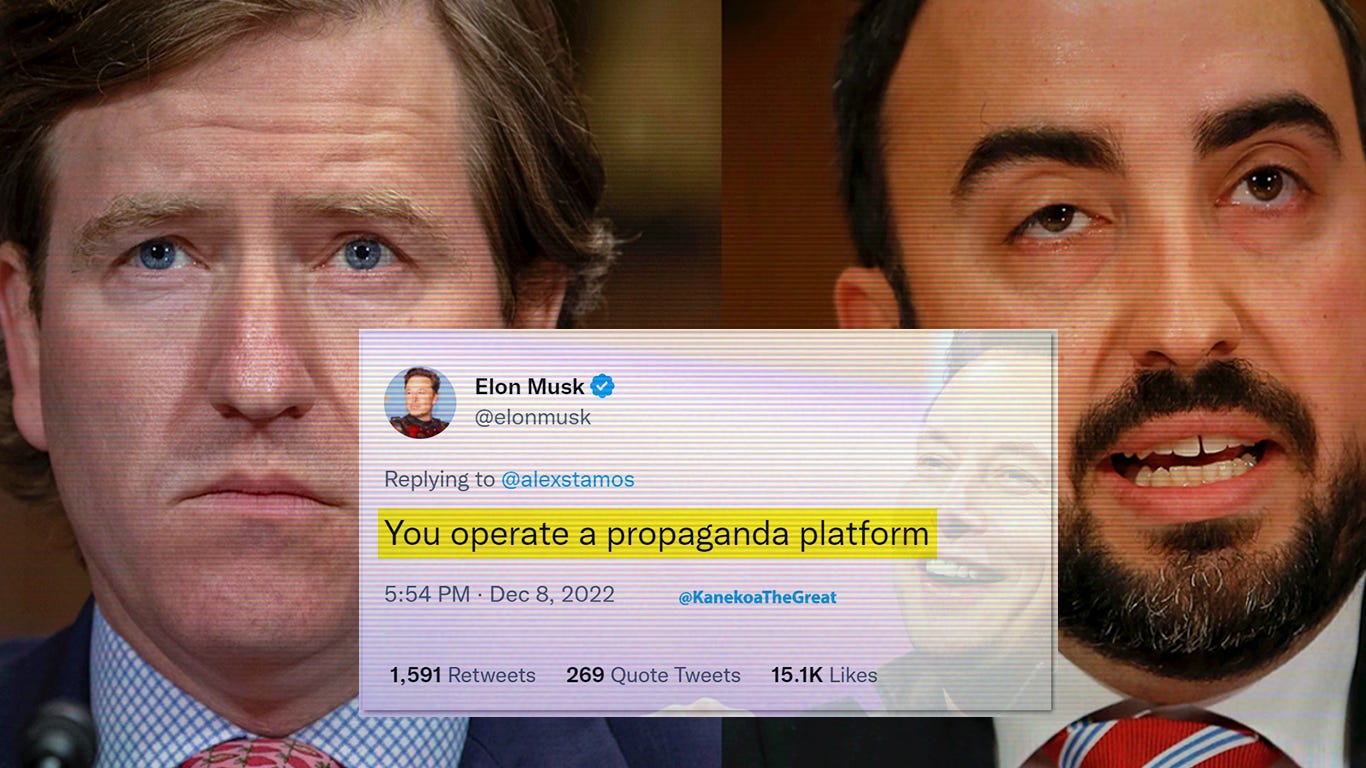 Come la CISA, Cybersecurity and Infrastructure Security Agency, ha operato per applicare censura tramite le Big Tech
Articolo originale di Kanekoa a questo link 
Elon Musk definisce la rete di censura CISA una "piattaforma di propaganda".
Questa rete di censura, sostenuta dal DHS, ha utilizzato 120 analisti per censurare milioni di post sui social media relativi alle elezioni e al 19° anniversario.
Elon Musk, il CEO di SpaceX e Tesla, ha recentemente fatto una mossa coraggiosa rilasciando i file di Twitter, che dettaglio come la piattaforma di social media coordinato con le forze dell'ordine federali per mettere a tacere le voci che non si allineano con l'agenda di estrema sinistra della società.
Ciò che è mancato in molte analisi è il ruolo del Dipartimento della Sicurezza Nazionale (DHS) in questa censura attraverso un consorzio chiamato Election Integrity Partnership (EIP), composto da quattro organizzazioni: lo Stanford Internet Observatory (SIO), il Center for an Informed Public dell'Università di Washington, il Digital Forensic Research Lab dell'Atlantic Council e Graphika, una società di analisi dei social media.
La rete di censura federale
L'EIP ha pubblicato un rapporto sulla censura delle elezioni del 2020, "The Long Fuse: Misinformation and the 2020 Election", che descrive come il consorzio di censura pubblico-privato sia stato formato nell'estate del 2020 per "monitorare e correggere la disinformazione elettorale".
Questa rete di censura ha collaborato con la Cybersecurity and Infrastructure Security Agency (CISA), un ramo del Department of Homeland Security (DHS), il Global Engagement Center (GEC) del Dipartimento di Stato e l'Elections Infrastructure Information Sharing and Analysis Center (ISAC), sostenuto dal DHS, durante il ciclo elettorale del 2020 e ha operato come polizia di pensiero tecnocratica inoltrando segnalazioni di "disinformazione" alle società di social media.
Leggi tutto "Elon Musk definisce la rete di censura CISA una "piattaforma di propaganda""